Unique Programs
Options
St. Martin's grade 5 and 6 students all participate in an Option program that offers our students curriculum based in highly engaging activities.  
Recreation and Leadership Option—leadership and skill development based on physical health, sport and wellness.
Fine Arts Option— development of skills in the arts—visual, drama, music.
Digital Design and Communication Option—development of skills in communication and design using a verity of digitally based activities.
Junior University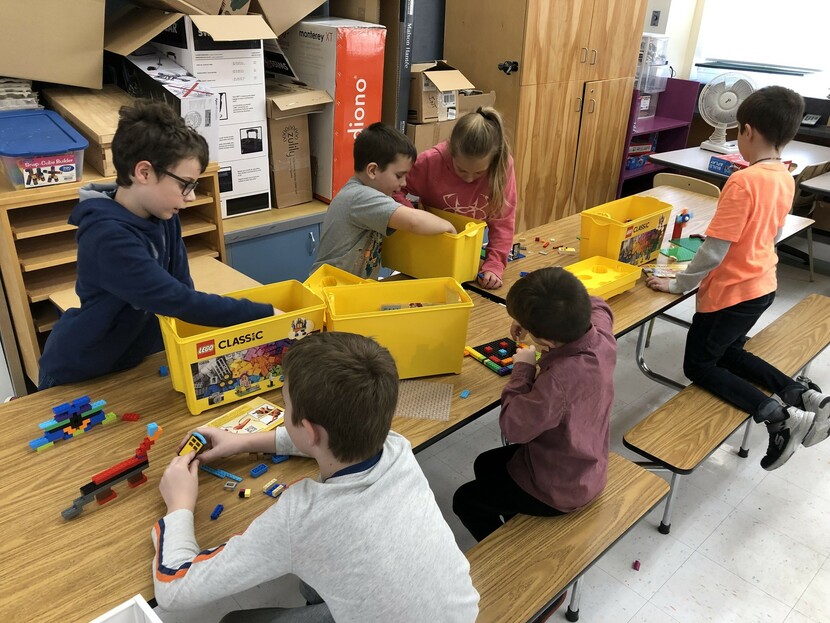 St. Martins's School offers students a cutting edge Catholic education with highly engaging academic programs and diverse option course, including a Junior University.
Through our Junior University classes for grades 1-4 we are utilizing some of Daniel Pink's motivation theory to promote student learning.  By having students choose their courses, we are providing them with autonomy over their learning.  And through the classes that they do take for two or three Fridays in a row, our students are offered an opportunity to develop mastery in a skill different from their peers.  The final element of Junior University is to help students connect their learning to the world beyond the school.  Beyond increased motivation in our students, we have observed another fantastic benefit – through these cross graded classes some of our students are developing new relationships with other students they wouldn't normally interact with.  
Students are offered a variety of digitally based learning activities using a variety of devices, including computers, Chromebooks, iPads, a video suite and a 3D printer.
Students in our school have many ways to become active citizens, living the teachings of Jesus.  St. Martins offers a variety of sports teams, a student government, student led assemblies and a number of student directed services in our school: including a store, a bank, a newscast, and special  events.